The Merten Family


of
Clinton and Marion Counties, Illinois


Our Merten Family Reunions
Merten Family Reunion 2013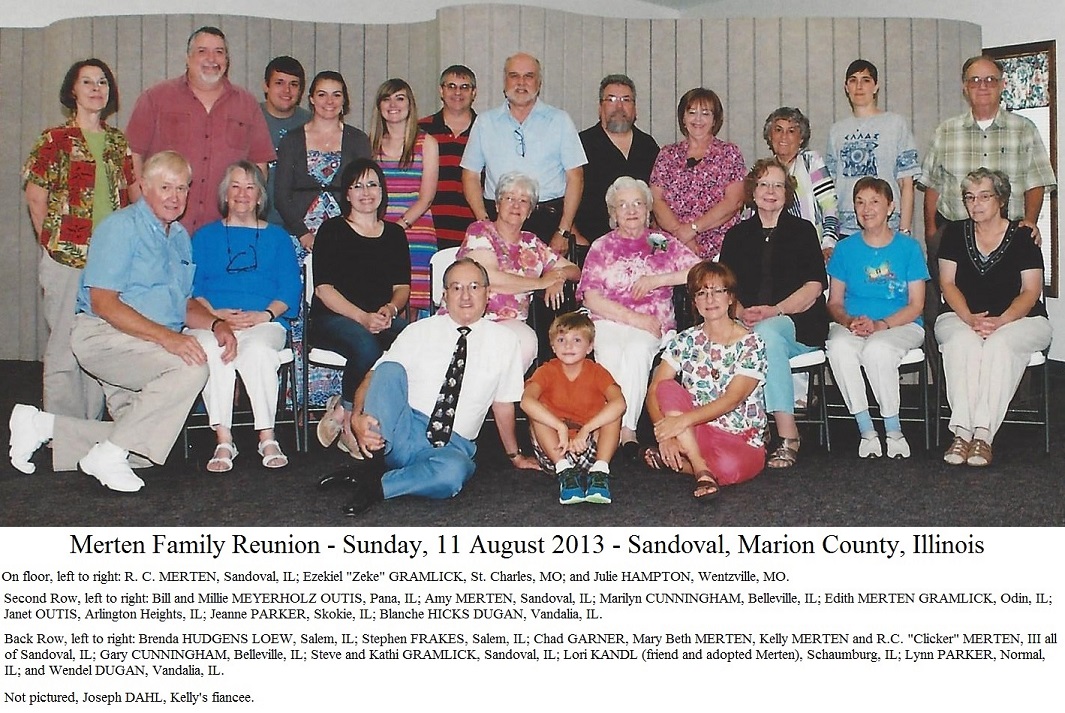 Hosted by the Herman Heinrich Abraham Merten branch of the Family
Yearly on the 2nd Sunday of August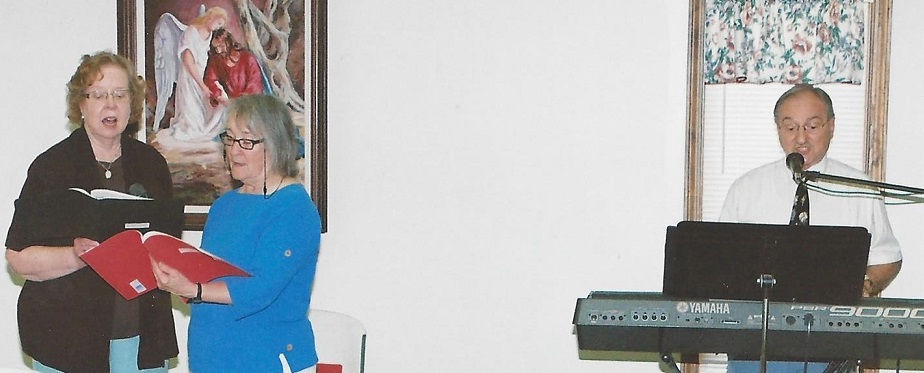 Janet OUTIS, Millie MEYERHOLTZ and R.C. MERTEN
The sing-along
(All 2013 Reunion photos taken by Bill OUTIS and Millie MEYERHOLZ.)
Merten Family Reunion - 1931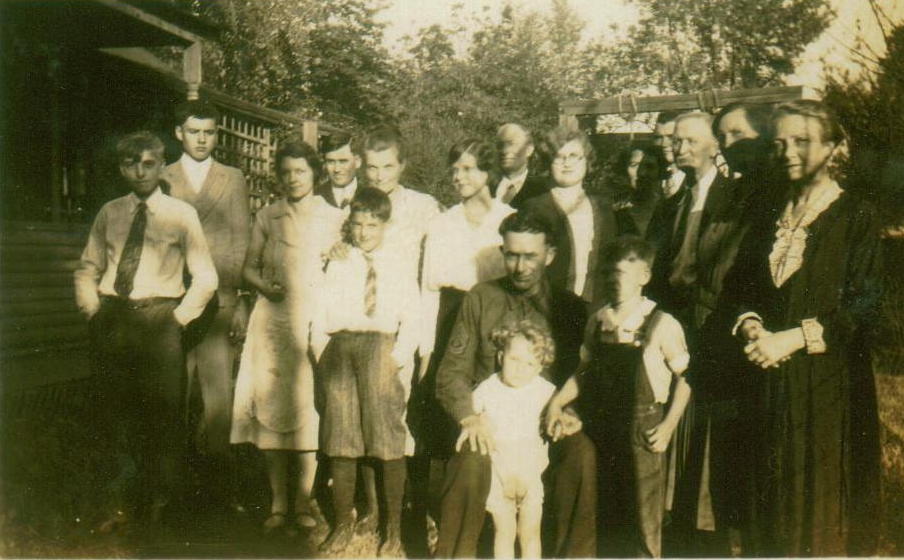 Merten Cottage, 334 South Castle, Salem, Marion County, Illinois
Edward Merten Branch of the family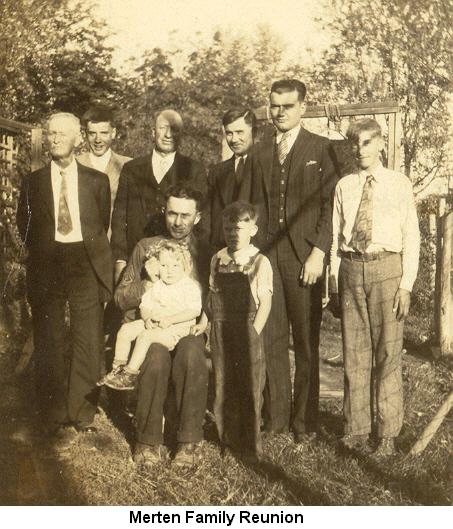 Above, Left to Right: Lester Earl FRANCOIS of Sandoval, Clarence L. MERTEN of Shattuc, Beatrice M. J. MERTEN FRAKES of Salem, George Elmer ABERNATHY of Centralia, Aunt Rose MERTEN FRANCOIS with her hand on Frank Milton FRANCOIS both of Sandoval, Anita Fern FRANCOIS of Sandoval, Robert MERTEN of Shattuc in back, William Philp FRAKES with son Philip Howard FRAKES in front, both of Salem, Anna Lucille MERTEN of Shattuc, William Randolph FRAKES of Salem with his hand on his brother Philip's, Minnie MILLET MERTEN of Shattuc in the shade, Edward F. MERTEN of Shattuc, Richard MERTEN of Shattuc, Lydia Conrad MERTEN of Shattuc, and Alice MERTEN SCHMIEDES of St. Louis. The photo was taken by Leila M. MERTEN ABERNATHY of Centrlia.

At Left, Front, left to Right: William Philip FRAKES seated and holding son, Philip Howard FRAKES and standing next to him was his other son, William Randolph FRAKES.
Back, left to Right: Richard MERTEN, Clarence L. MERTEN, Robert MERTEN, George Elmer ABERNATHY, Edward F. MERTEN, and Frank Milton FRANCOIS.







Merten-Maier-Mann-Hanke
Index Page
You are welcome to join our
East Fork and Meridian Township
Yahoo Group:

Click to join MeridianTownshipAndEastForkTownshipClintonCoIL
Or just visit the group at:
Meridian and East Fork Townships Yahoo Group
The Meridian and East Fork Townships Yahoo Group has genealogies and many old photos of Shattuc, Illinois and many old pictures of some of the families of Meridian and East Fork Townships. There is a file section for histories and genealogies of East Fork and Meridian Townships. There are photo albums for you to place your own photos of your family. You can also place your own family genealogies in the file section.



Compiled by:
(Great-Grandson of Julius and Anna (Maier) Merten)

Stephen P.H. Frakes
321 South Franklin Street
Salem, Illinois 62881-2120

stephenfrakes@yahoo.com

Additions and Corrections Greatly Appreciated


Updated:
12 March 2017

Copyright © 1971-2017 stephenfrakes All rights reserved.